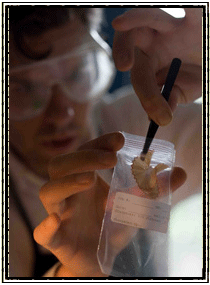 Shavings are bagged and returned with your pencil.
WATCH A SHORT FILM ABOUT ARTISANAL PENCIL SHARPENING.CLICK HERE.

***

IS THIS A JOKE?

If you start a pencil-sharpening business, you can expect to hear this question a lot. The short answer? No, this is not a joke. You pay David Rees money and he sharpens your pencils. It actually happens.




If you think it's a joke, why don't you poke yourself with your newly sharpened pencil? Or better yet, don't -- because it'll really hurt. In fact, every pencil David Rees sharpens is shipped with a signed and dated certificate authenticating that it is now a dangerous object.


media/sales inquiries:
contact@artisanalpencilsharpening.com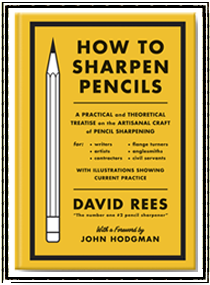 David Rees shares his secrets in his NEW BOOK! HOW TO SHARPEN PENCILS is "the standard to which all future pencil-sharpening textbooks must now aspire." (New Yorker) You can buy it from Amazon, Barnes & Noble, Powells, iTunes, or your local bookseller.