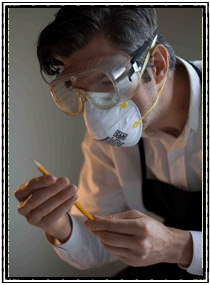 "Safety first ... and second ... and third."
WATCH A SHORT FILM ABOUT ARTISANAL PENCIL SHARPENING.CLICK HERE.

***

"The number one #2 pencil sharpener!" -Starlee Kine, This American Life

The Los Angeles Times writes about artisanal pencil sharpening.

DETAILS magazine interviews David Rees about his pencil sharpening business.

An exhaustive review of our service by an enthusiastic customer.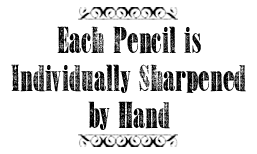 "Count me as a VERY satisfied customer! I love my pencil AND my print." -MW, North Carolina

"I just received my pencil. Consider me a VERY satisfied customer! I will be advertising your service to all of my colleagues and students." -RM, Michigan


media/sales inquiries:
contact@artisanalpencilsharpening.com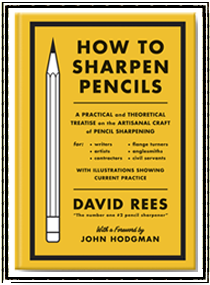 David Rees shares his secrets in his NEW BOOK! HOW TO SHARPEN PENCILS is "the standard to which all future pencil-sharpening textbooks must now aspire." (New Yorker) You can buy it from Amazon, Barnes & Noble, Powells, iTunes, or your local bookseller.